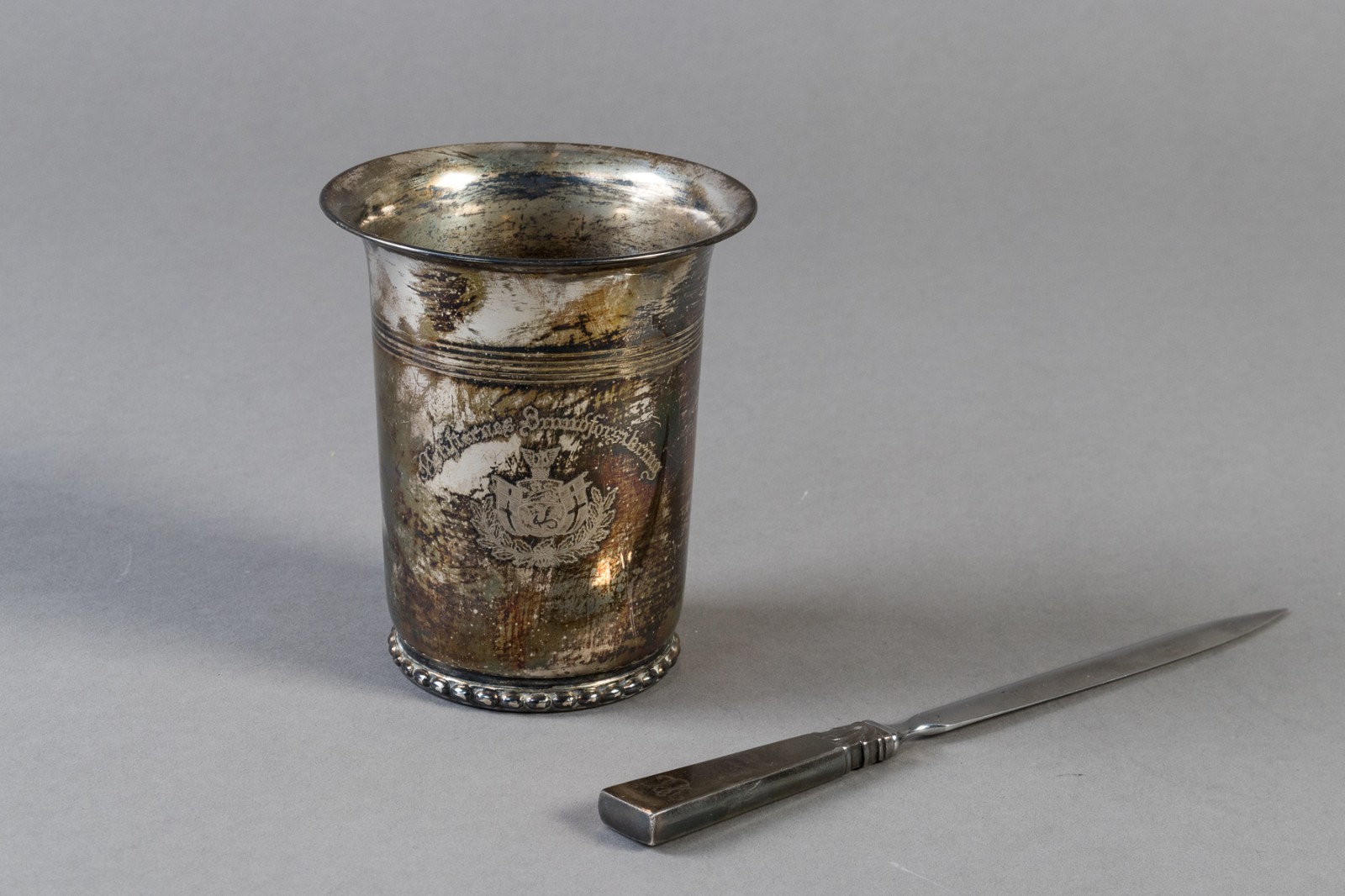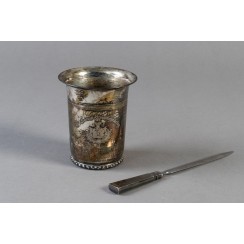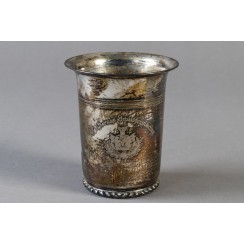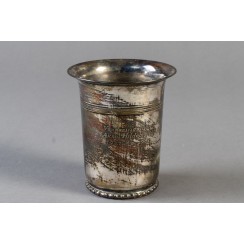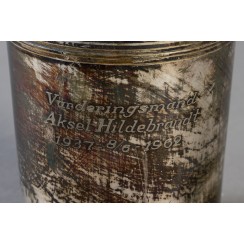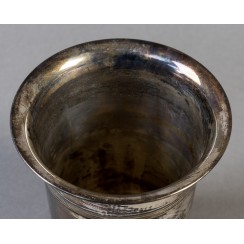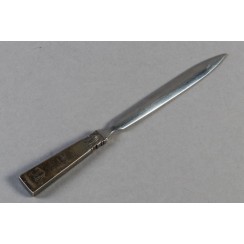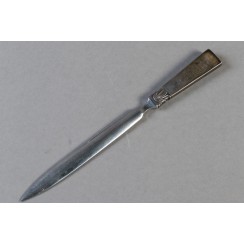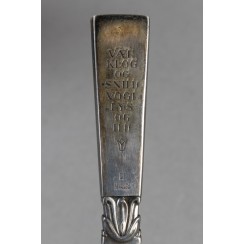 226062 - Серебряный стакан. Дания, середина 20 века.

Silver beaker (cup).

Denmark, Copenhagen, workshop of Benny Larsen (worked since 1931 to 1973)

Height: 10.5 cm, diameter the of top: 9 cm, volume: 350 ml.
Weight: 132 grams of silver 830 fineness.

There is engraving.
The beaker is a memorable gift to an employee in honor of 30 years of service in a fire insurance company.
On one side engraved company coat of arms with the inscription "Østifteraes Brandforsikring" (Fire insurance),
On the other hand, the inscription "Vurderingsmand Aksel Hildebrandt 1937-1963" (agent Aksel Hildebrandt 1937-1963).