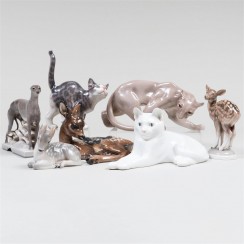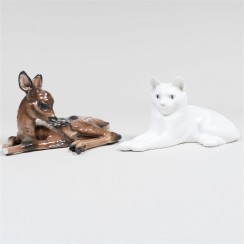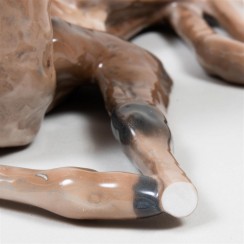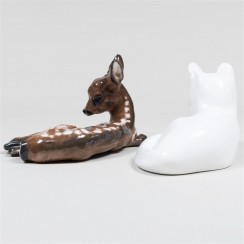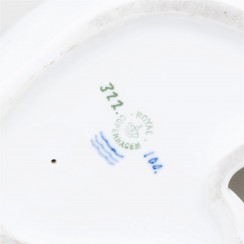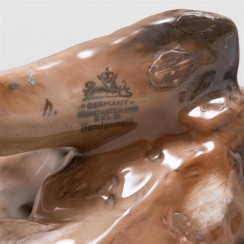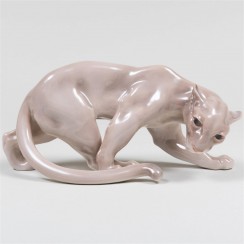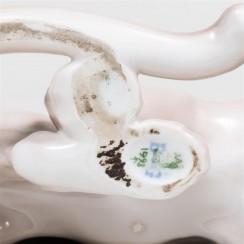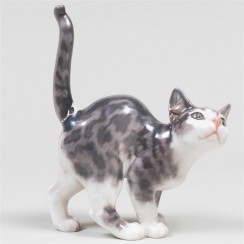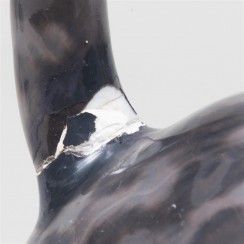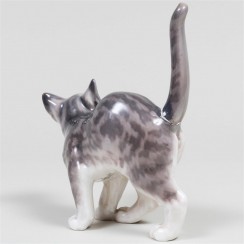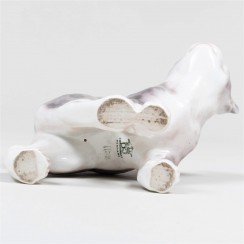 254950 - Фарфоровая фигура "Белая кошка". Royal Copenhagen, 1898-1923 гг.

Porcelain figurine "Cat lying - white".
Hand-painted underglaze.

Denmark, Copenhagen, Royal Copenhagen, the 1898-1923.
Sculptor: Erik Nielsen (years of life: 1857 - 1947; worked at the factory since 1887 to 1926).
Model: 322. Produced since 1901.
"100" - the number of the artist H. Hansen, painted this figurine, worked at the factory since 1904 to 1911.
Factory mark.

Height: 13 cm, length: 26 cm.

Figurine of the first sort.
There are minor inclusions of coals.
Without chips, damage and restorations.

Also the same figurine was produced factory Royal Copenhagen with model number 332, but in color.

RC_322 (RC_332) Кот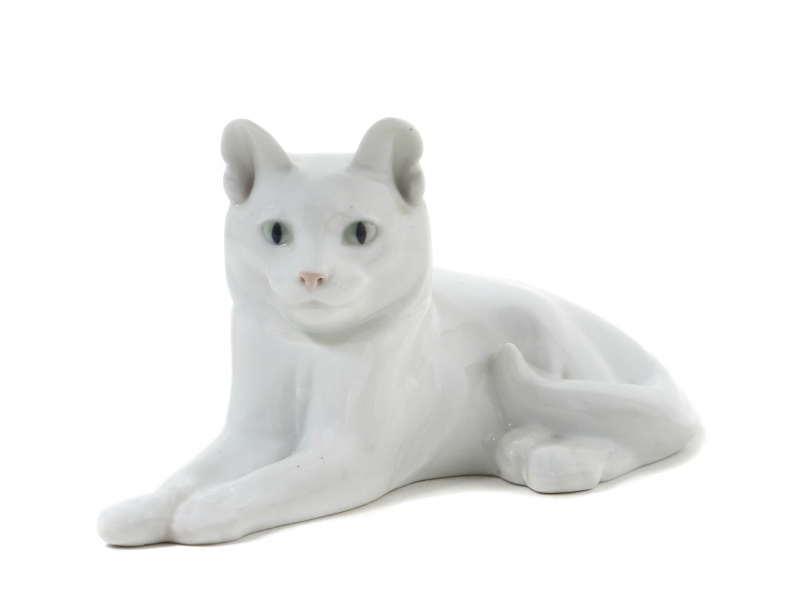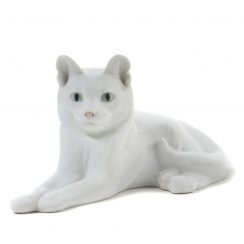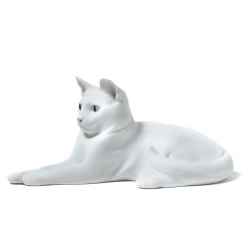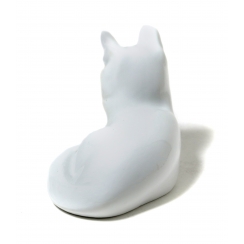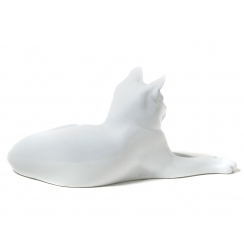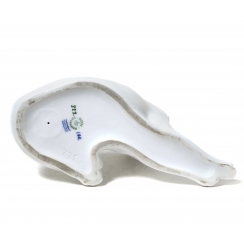 205145 - Фарфоровая фигура "Горный лев". Bing & Grondahl.

Porcelain figurine "Mountain Lion".
Hand-painted underglaze.

Denmark, Copenhagen, Bing & Grondahl.
Sculptor: Dahl-Jensen, Jens Peter (years of life: 1874-1960).
Model: 1993.
The initials of the artist painted this figurine: T .
Factory mark: 3 towers B&G Kjobenhavn Danmark B&G, the 1915-1948.

Height: 13 cm, length: 27.5 cm.

Figurines of the first sort.
Without chips, damage and restorations.

BG_1993 Дикие животные Дикая кошка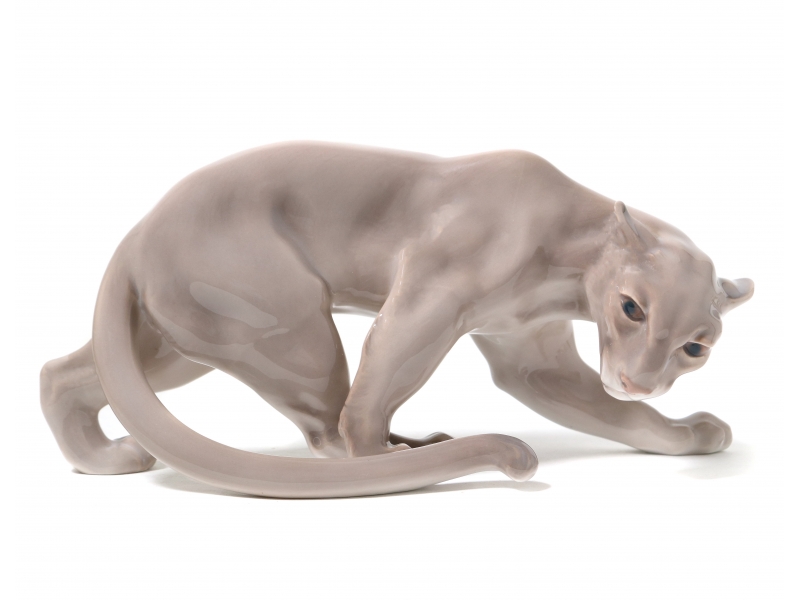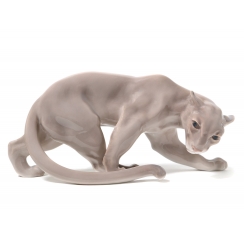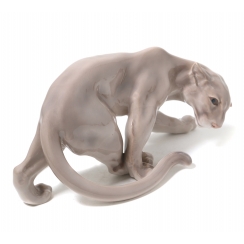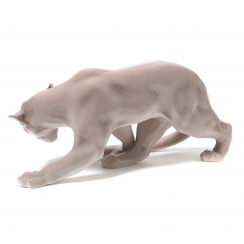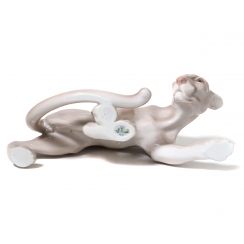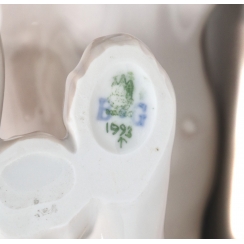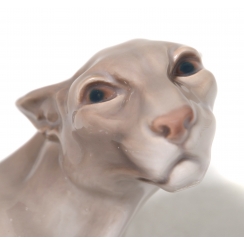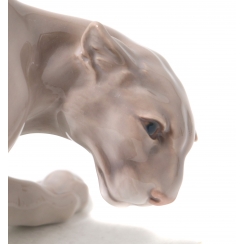 286088 - Олененок, высота 14,5 см, длина 24 см, RS_
Олененок, высота 14,5 см, длина 24 см, RS_