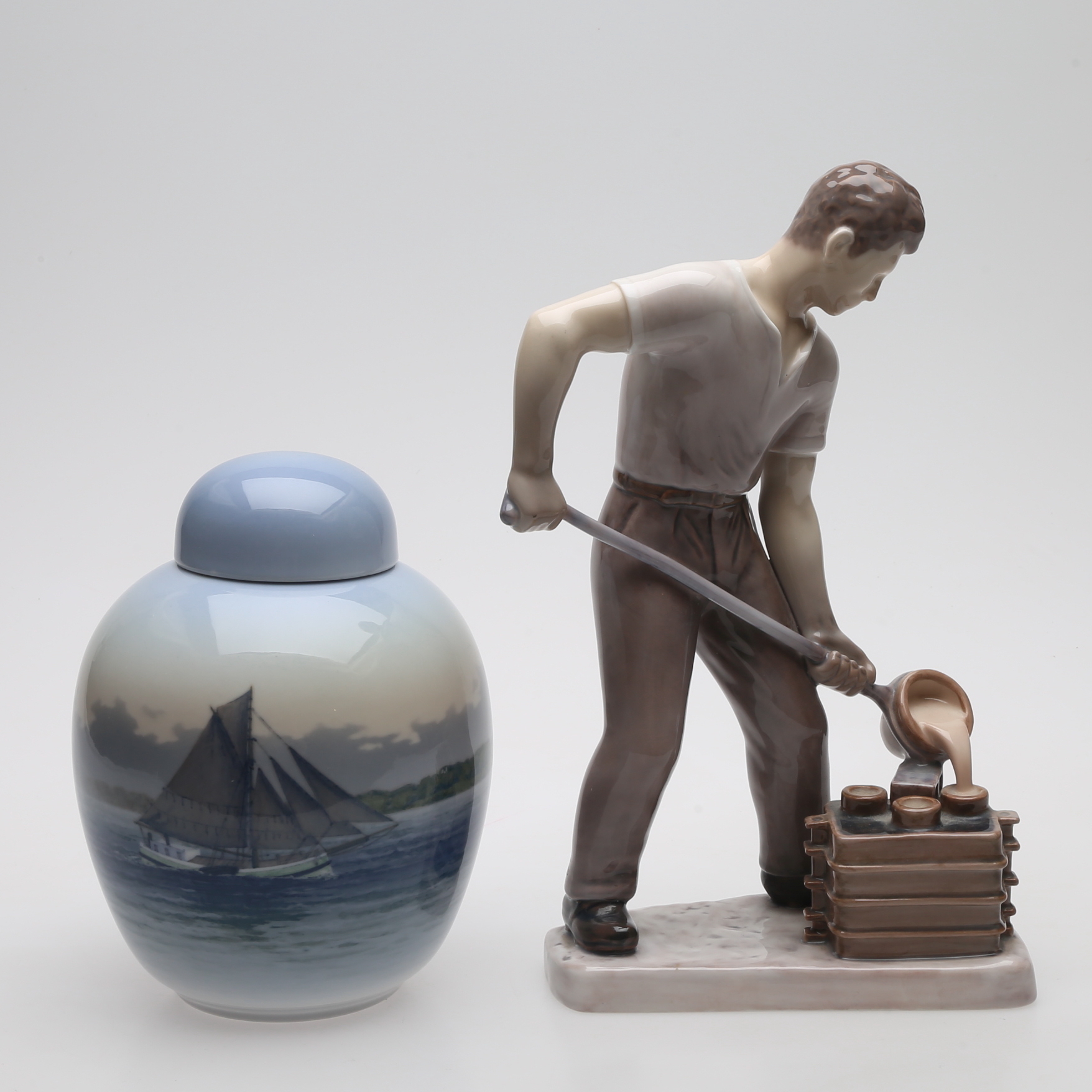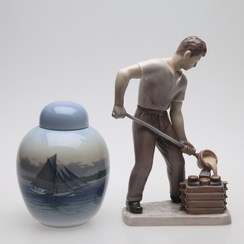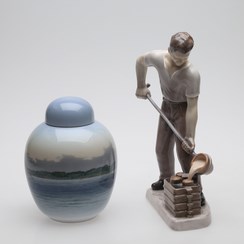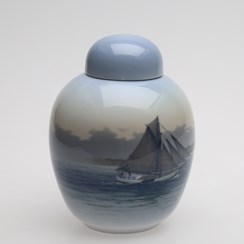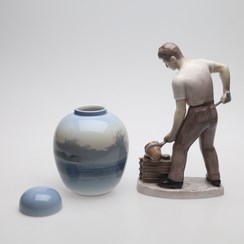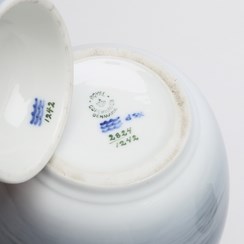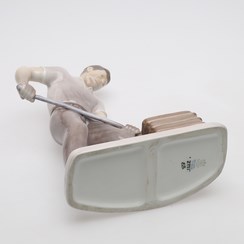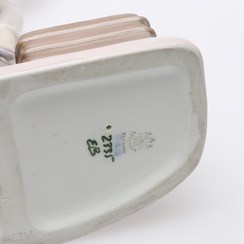 180002 - Фарфоровая статуэтка "Литейщик". Bing & Grondahl.

Porcelain figurine "Foundry worker".
Hand-painted underglaz.

Denmark, Copenhagen, Bing & Grondahl.
Sculptor: Svend Jespersen.
Factory mark: B&G Kjobenhavn Denmark, 1962-1970.
Model - 2335.
The initials of the artist painted this figurine: EB.

Height - 29 cm.

Figurine of the first sort.
Without chips, damage and restorations.

BG_2335

Люди Профессия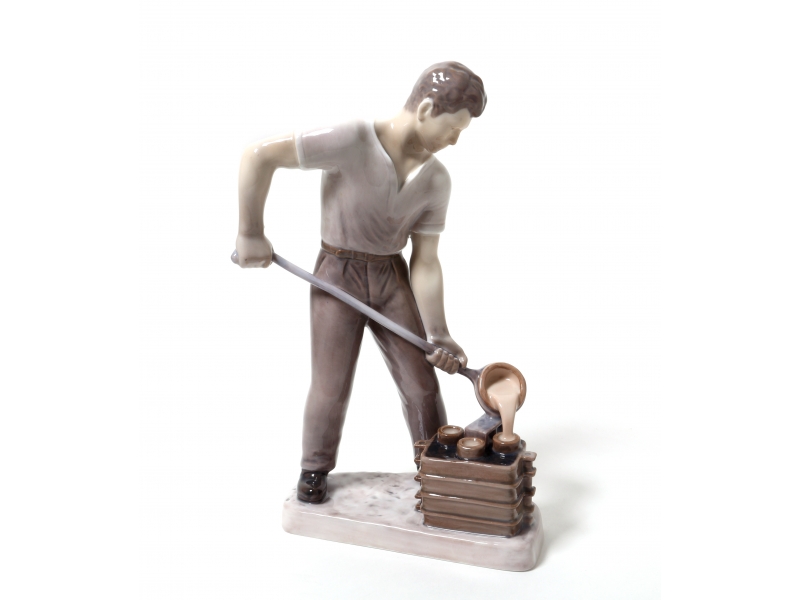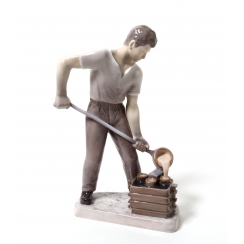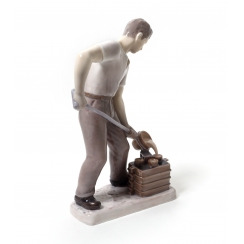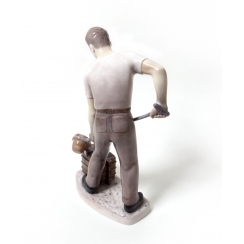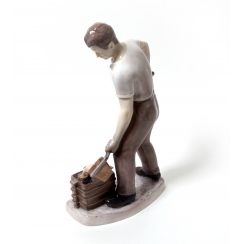 201861 - Фарфоровая ваза с парусником. Royal Copenhagen.

Porcelain vase with a sailboat.
Hand-painted underglaz.

Denmark, Copenhagen, Royal Copenhagen, year 1951.
Factory mark.
Coloring design - 2824.
Model - 1242.
The initials of the artist painted this vase: dsx.

Height - 19.5 cm.

Vase of the first sort.
Without chips, damage and restorations.

BG_1242