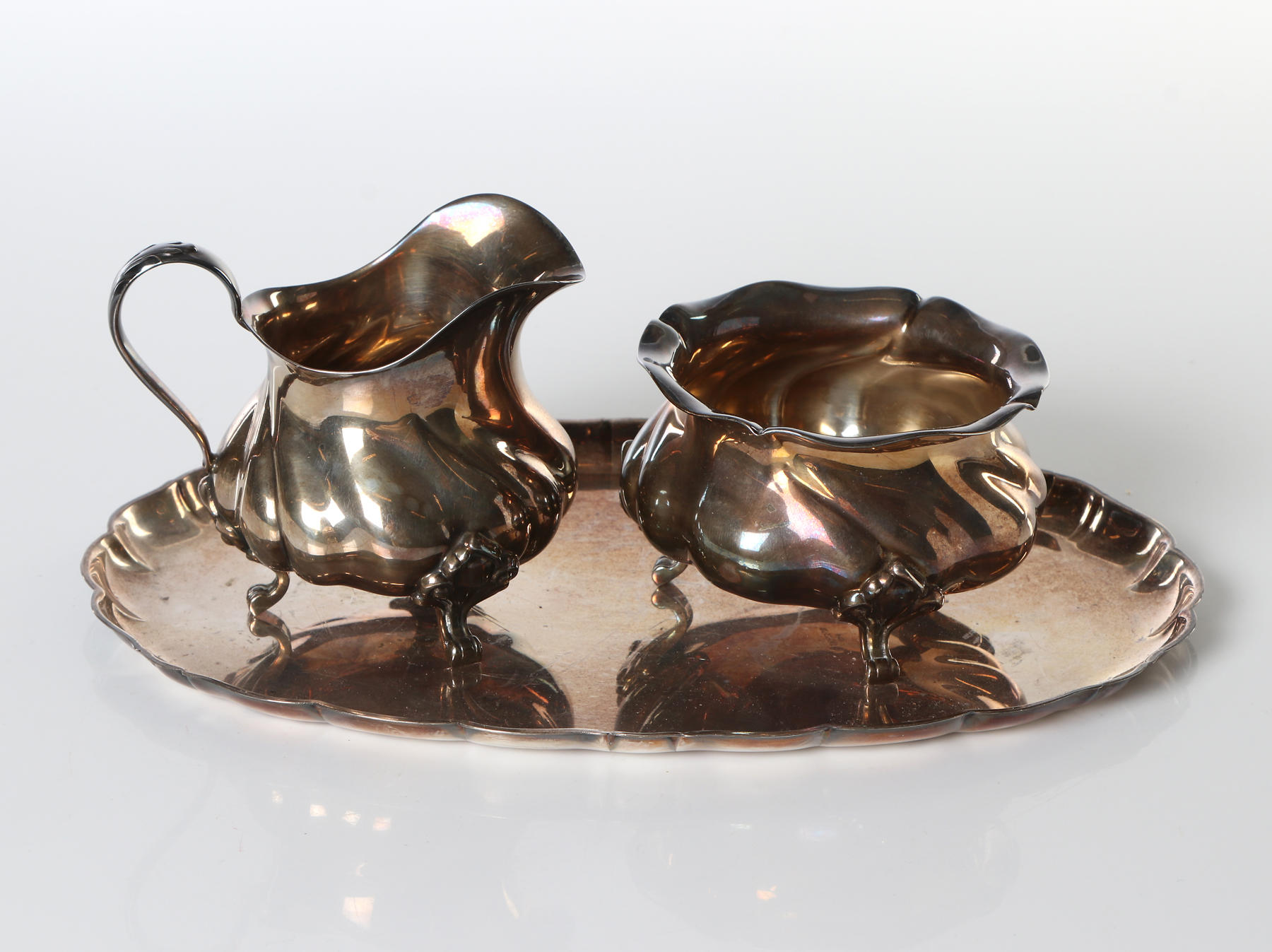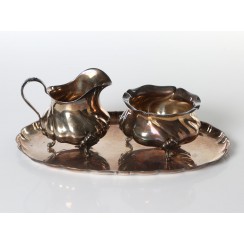 281115 - Небольшие серебряные сахарница и молочник.

Small sterling silver sugar bowl and creamer (milk jug)​.

Germany, Schwäbisch Gmund, workshop Gerbuder Deyhle (founded year 1820).​
Was imported to Sweden.

Sugar bowl height: 5.5 cm, length: 8.5 cm.
Creamer height of the spout: 8 cm. Volume: 100 ml.

Total weight: 203 grams of sterling silver 925 fineness.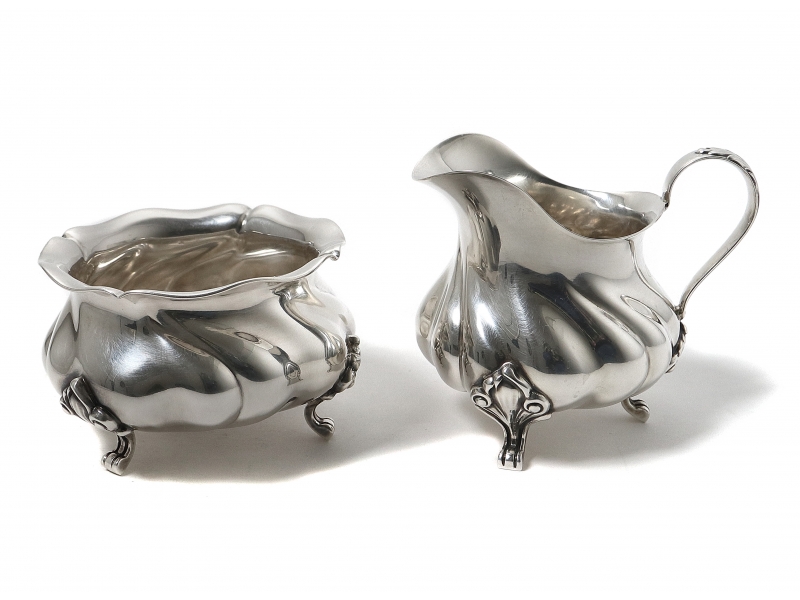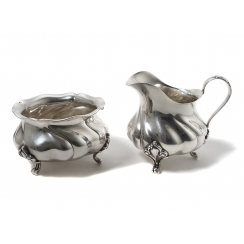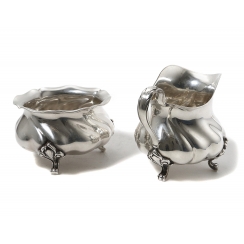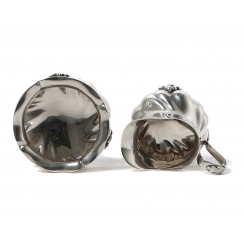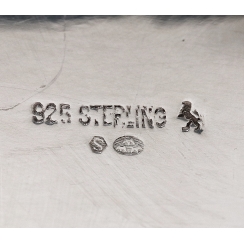 260624 - Серебряный поднос. Швеция, 1967 год.

Silver tray​.

Sweden, Stockholm, year 1967, workshop GAB.

"GAB" is the hallmark of the largest guild of jewelers in Sweden, GuldsmedsAktieBolaget, founded in 1868.
As part of the companies K.A. The Rasmussen Group is still a leading manufacturer of silver.

Maximum size: 23 x 15.2 cm,
worktop size: 20.5 x 13.3 cm.

Weight: 183 grams of silver 830 fineness.