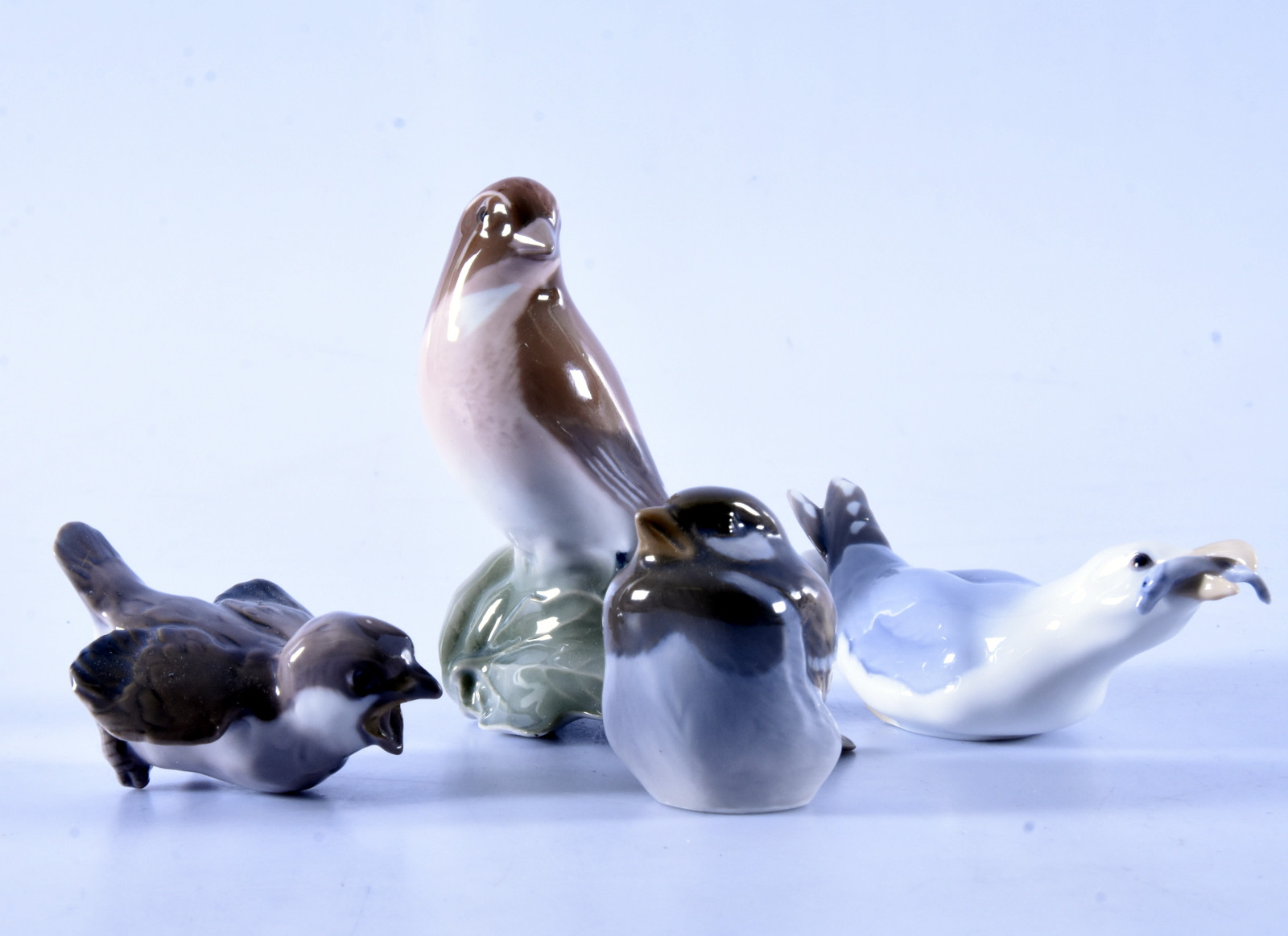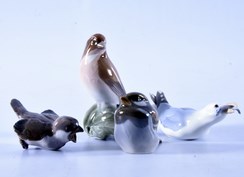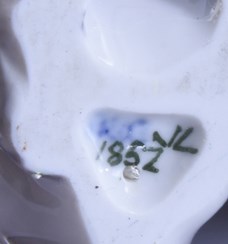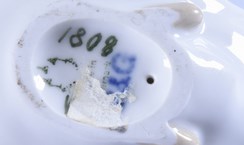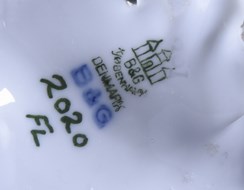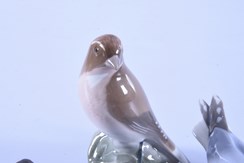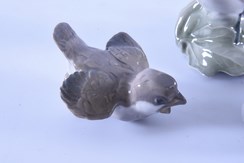 290858 - Фарфоровая фигура "Чайка с рыбой". Bing & Grondahl.

Porcelain figurine "Gull with fish".
Hand-painted underglaze.

Denmark, Copenhagen, Bing & Grondahl.
Sculptor: Jens Peter Dahl-Jensen (years of life: 1874-1960).
Factory mark: B&G Kjobenhavn Made in Denmark, the 1952 -1958.
Model: 1808.
There is the same figurine of the Bing & Grondahl factory, but bigger. Model: 1725.
The initials of the artist painted this figurine: W. .

Length: 14 cm.

Figurine of the first sort.
Without chips, damage and restorations.

BG_1808 Птицы Рыба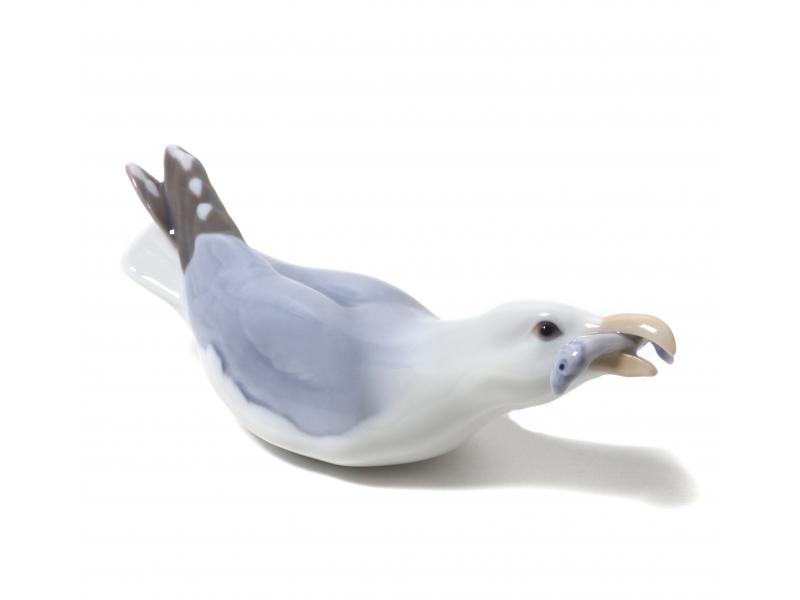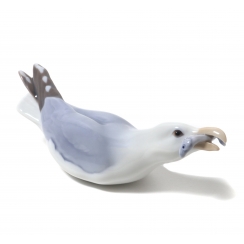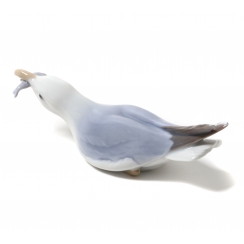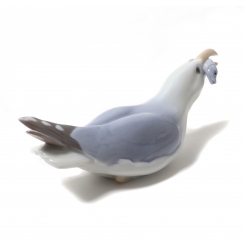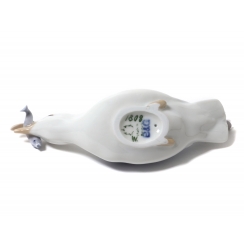 239793 - Фарфоровая фигура "Коноплянка". Bing & Grondahl.

Porcelain figurine "Linnet".
Hand-painted underglaze.

Denmark, Copenhagen, Bing & Grondahl.
Sculptor: Platen Hallermundt.
Factory mark: B&G Kjobenhavn Denmark, the 1962-1970.
Model: 2020.
The initials of the artist painted this figurine: FL .

Height: 10,5 cm.

Figurine of the first sort.
Without chips, damage and restorations.

BG_2020 ​Птицы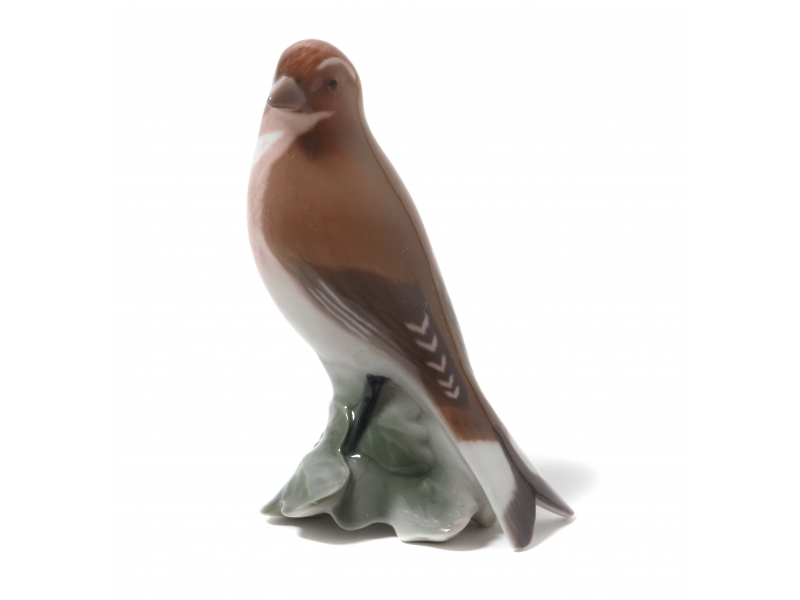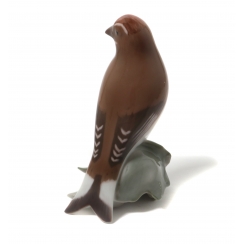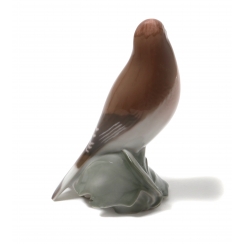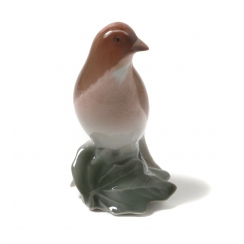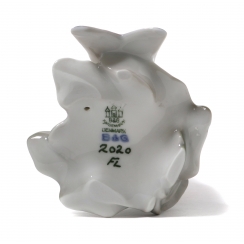 221841 - Фарфоровая фигура "Воробей". Royal Copenhagen

Porcelain figurine "Sparrow".
Hand-painted underglaze.

Denmark, Copenhagen, Royal Copenhagen, the 1975-1979.
Sculptor: A. Nielsen.
Factory mark.
Model: 1519. Produced since 1913.
The initials of the artist painted this figurine.

Height: 6 cm, length: 8 cm.

Figurine of the first sort.
Without chips, damage and restorations.

RC_1519 ​Птицы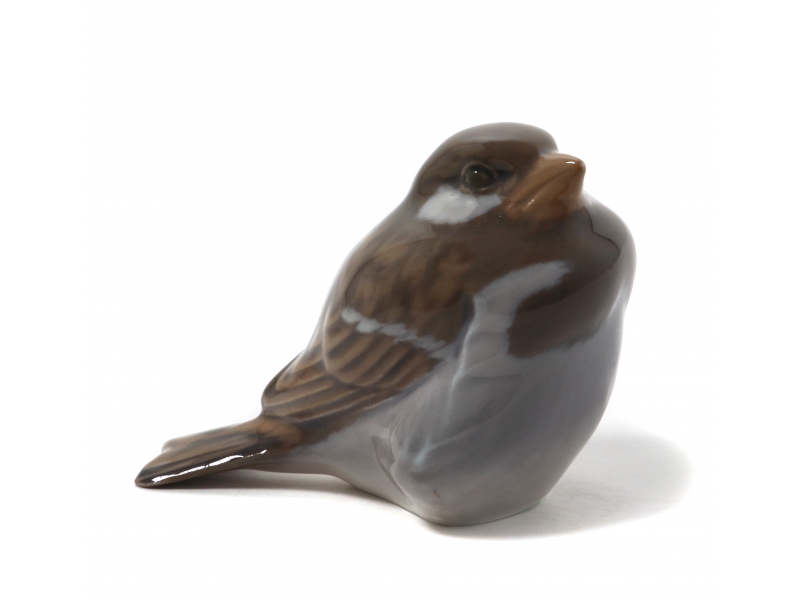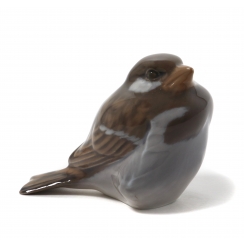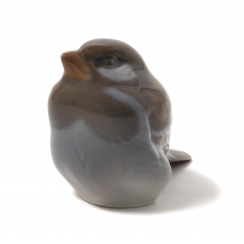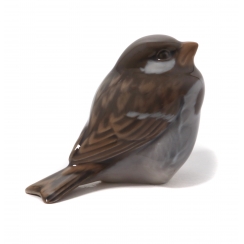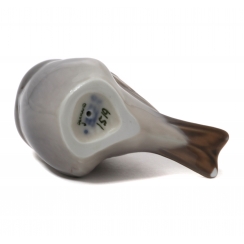 275472 - Фарфоровая фигура "Воробей". Bing & Grondahl

Porcelain figurine "Sparrow - fledging".
Hand-painted underglaze.

Denmark, Copenhagen, Bing & Grondahl, mid 20th century.
Sculptor: Knud Kyhn (years of life: 1880-1969).
Factory mark.
Model: 1852.
The initials of the artist painted this figurine: JL .

Height: 6.5 cm.

Figurine of the first sort.
There is a microchip on the edge of the right wing.

BG_1852 Птицы Воробей