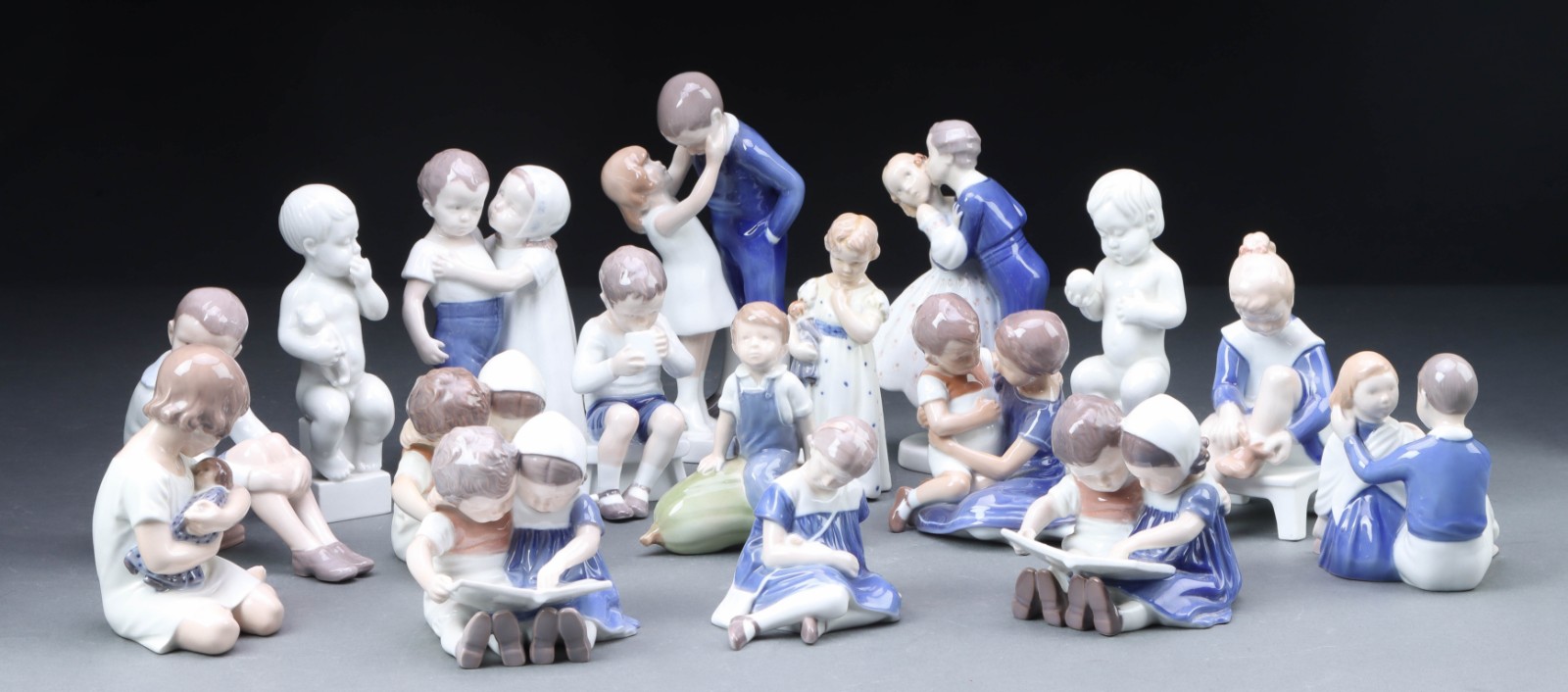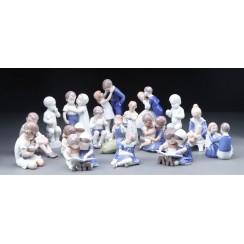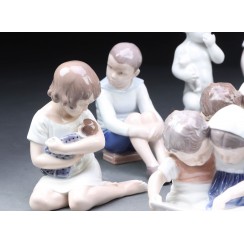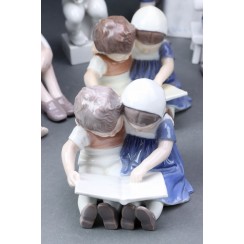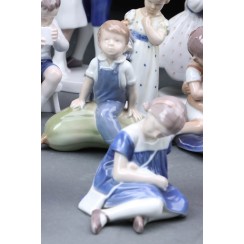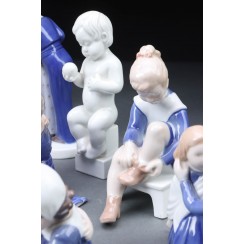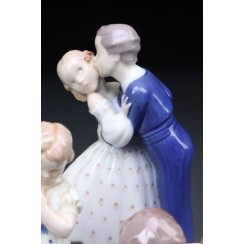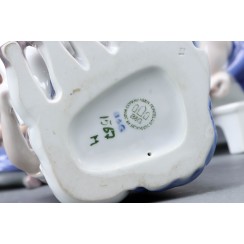 219874 - Фарфоровая фигура "Ева". Bing & Grondahl

Porcelain figurine "Eve".
White glaze. Blanc de chine.

Denmark, Copenhagen, Bing & Grondahl.
Sculptor: Svend Lindhart (years of life: 1898-1989).
Model: 2230.
Factory mark: 3 towers B&G Copenhagen Porcelain Made in Denmark, the 1970-1983.

Height: 17 cm.

Figurines of the first sort.
Without chips, damage and restorations.

The series include figurines:
2229 So big'
2230 Eva
2231 Adam
2232 Fright

BG_2230 Дети Люди Обнажённая Nude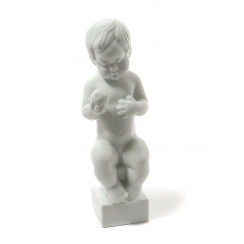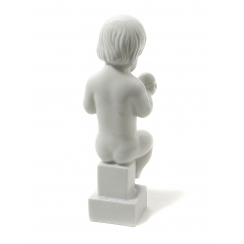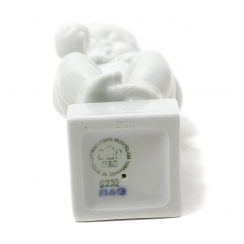 278524 - Фарфоровая фигура Играющие дети. Bing & Grondahl

Porcelain figurine "Children playing".
Hand-painted underglaze.

Denmark, Copenhagen, Bing & Grondahl.
Sculptor: Ingebord Plockroos Irminger (years of life: 1872-1962).
Model: 1568.
The initials of the artist painted this figurine: KB .
Factory mark: 3 towers B&G Kjobenhavn Danmark Made in Denmark, the 1958-1962.

Height: 12 cm.

Figurine of the first sort.
Without chips, damage and restorations.

The figurine was produced also after the merger of the factories
Royal Copenhagen and Bing & Grondahl (1985-1989) under the brand name Royal Copenhagen, model: 403.

BG_1568 (RCN_403) Люди Дети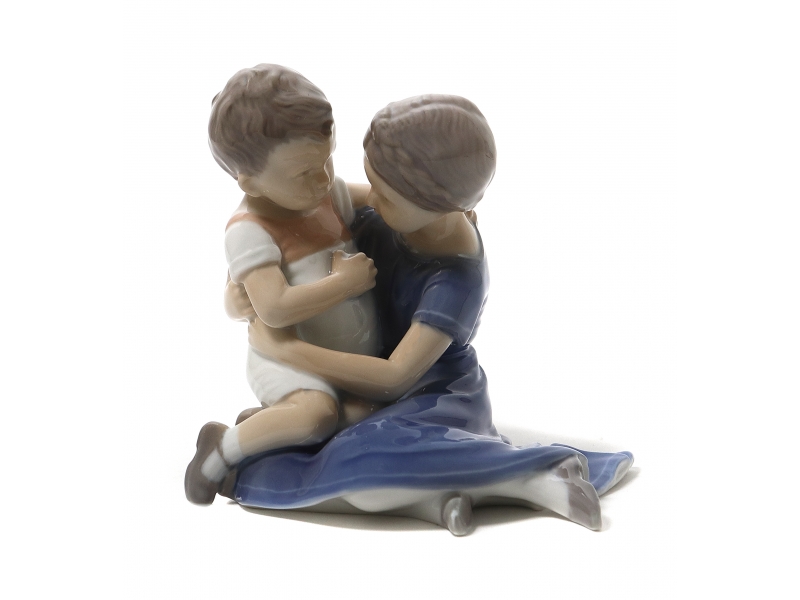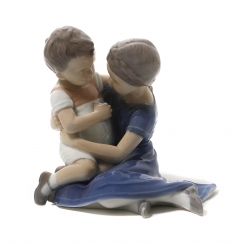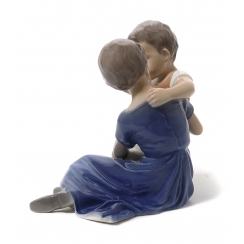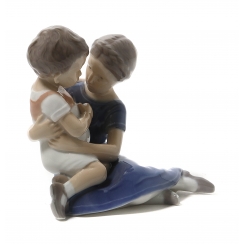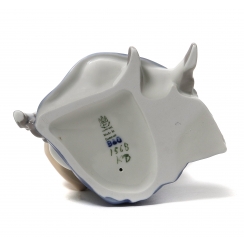 219175 - Фарфоровая фигура "Девочка". Bing & Grondahl.

Porcelain figurine "Marianne. Girl tying laces".
Hand-painted underglaze.

Denmark, Copenhagen, Bing & Grondahl.
Sculptor: Claire Weiss.
Model: 2373.
The initials of the artist painted this figurine: J .
Factory mark: 3 towers B&G Copenhagen Porcelain Made in Denmark, the 1970-1983.

Height: 14 cm.

Figurine of the first sort.
Without chips, damage and restorations.

BG_2373 Люди Дети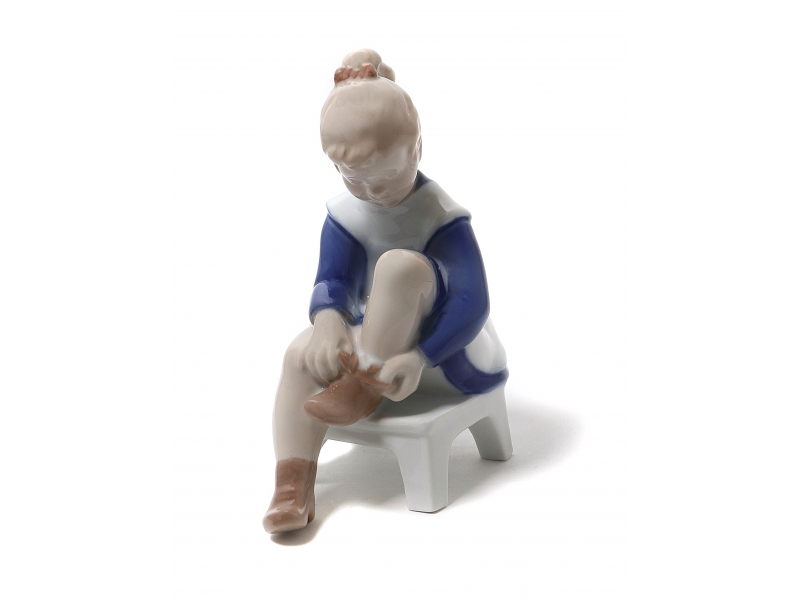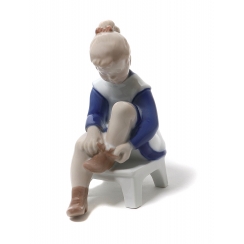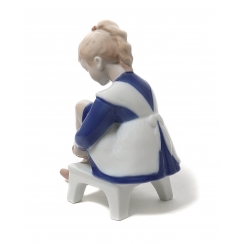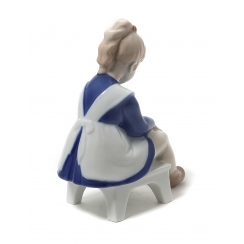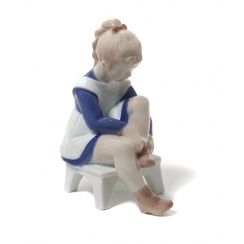 210095 - Фарфоровая фигура "Парикмахер". Bing & Grondahl.

Porcelain figurine "Hairdresser".
Hand-painted underglaze.

Denmark, Copenhagen, Bing & Grondahl.
Sculptor: Vita Thymann.
Model: 2367.
The initials of the artist painted this figurine: SV .
Factory mark: 3 towers B&G Kjobenhavn Denmark, the 1962-1970.

Height: 10,5 cm.

Figurine of the first sort.
Without chips, damage and restorations.

BG_2367 Люди Дети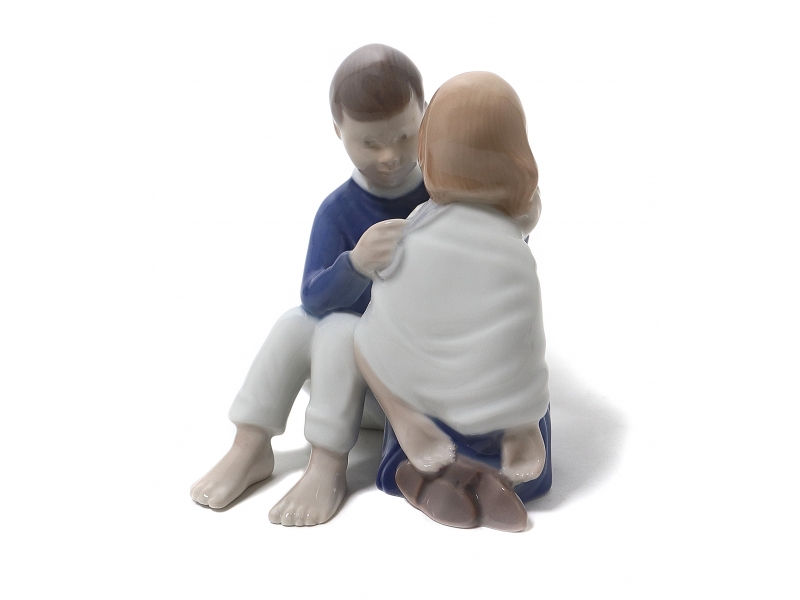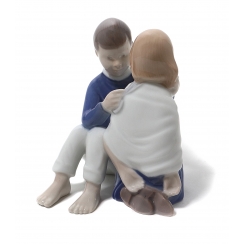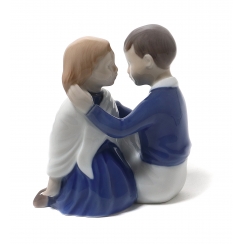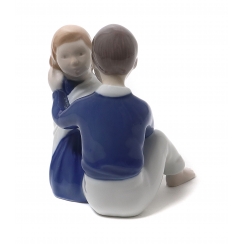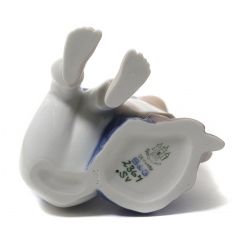 266258 - Фарфоровая фигура "Девочка ". Royal Copenhagen

Porcelain figurine "Girl with doll".
Hand-painted underglaze.

Denmark, Copenhagen, Royal Copenhagen, year 1966.
Sculptor: Ada Bonfils (years of life: 1883-1943, worked at the factory since 1915 to 1941).
Model: 1938, produced since 1918.
The initials of the artist painted this figurine: ØN .
Factory mark.

Height: 13 cm.

Figurine of the first sort.
Without chips, damage and restorations.

RC_1938 Люди Дети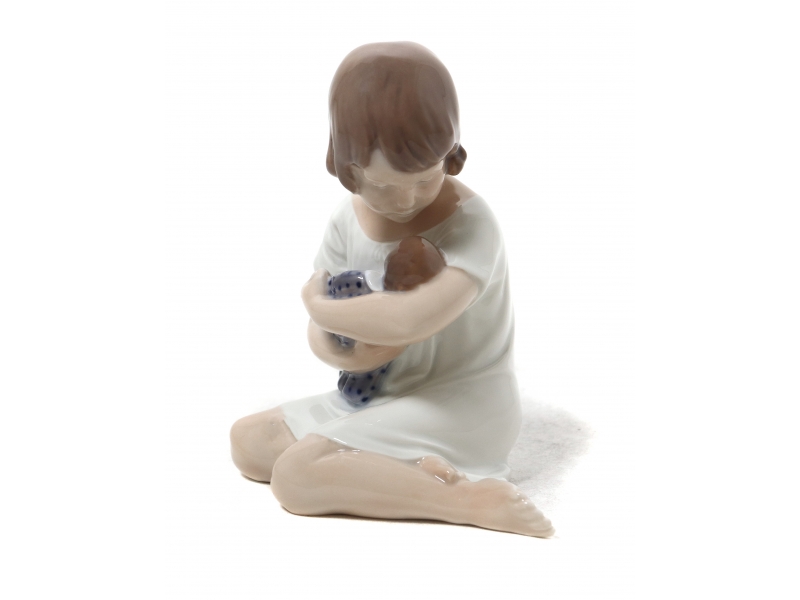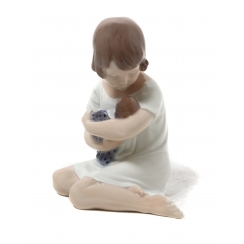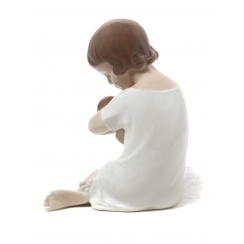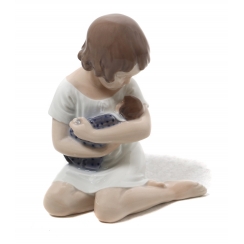 299843 - Фарфоровая фигура "Мальчик". Royal Copenhagen

Porcelain figurine "Boy with gourd".
Hand-painted underglaze.

Denmark, Copenhagen, Royal Copenhagen, the 1969-1974.
Sculptor: J.M. Nissen.
Model: 4539.
The initials of the artist painted this figurine: Bi .
Factory mark.

Height: 12 cm, length: 11 cm.

Figurine of the third sort.
The figurine has no obvious manufacturing defects, possibly
The third sort was assigned to her because of the faded glaze covering the pumpkin
at the junction with the boy's legs.
Without chips, damage and restorations.

The figurine was produced also after the merger of the factories Royal Copenhagen
and Bing & Grondahl (1985-1989) under the brand name Royal Copenhagen, model: 153.

RC_4539 (RCN_153) Люди Дети